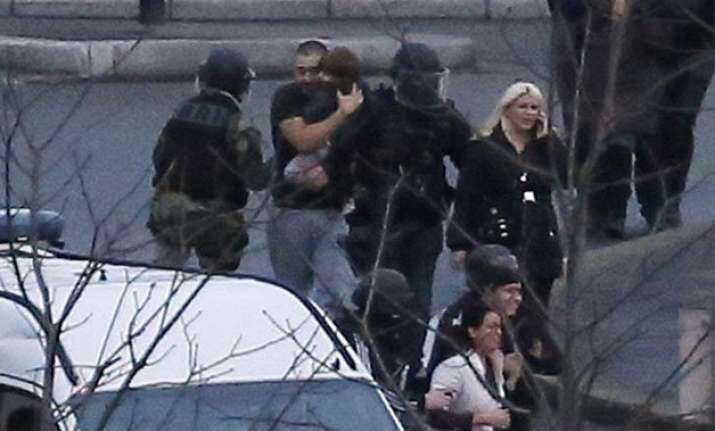 Even as the world feared for the Paris hostages, who had been held captive by gunmen allegedly responsible for Charlie Hebdo shooting, the French authorities have applauded the survivors' quick instincts.
According to Paris prosecutor Francois Molins, a father named Ilan hid his baby inside the refrigerator. They were at a Kosher supermarket in Vencennes when Amedy Coulibaly, onr of the attackers broke into the store and drew out a rifle. Ilan quickly wrapped his jacket on his 3 year-old son and hid him in the refrigerator.
In another case of bravado, an employee took refuge "under a sink in the canteen" upstairs and texted tactical information to police from beneath a sink.
Molin tells about a 26 year- old-graphic designer named Lilian, who was no doubt terrified, but eventually recomposing himself, he began interacting with the police via text messages, giving them a clearer picture of the condition of the hostages.
He could hear the suspects talking, which both helped reassure him and gave him more information to send to the forces positioned outside, the source said.