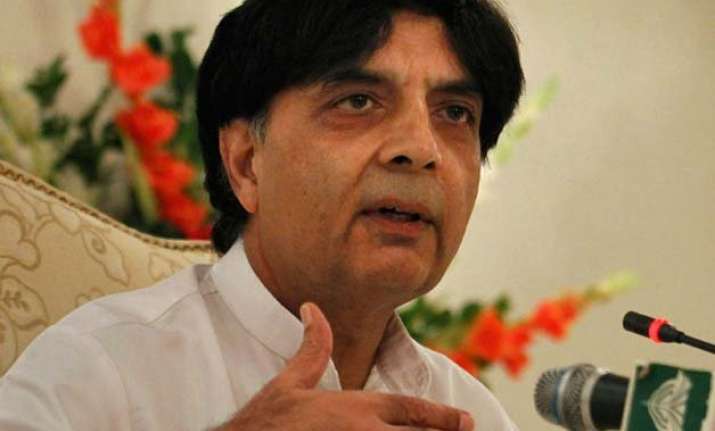 Islamabad: Pakistan's Interior Minister Chaudhry Nisar Ali Khan said that Muttahida Qaumi Movement (MQM) is exceeding its limits in criticising the army and Rangers, media reported Saturday.
The minister said that this is the same military whom MQM has been hailing and shared power with, for nine years, ARY news reported.
He added that no country in the world allows anyone to use such language against its security forces.
"They (MQM) are in favor of the military on one day and then resort to using such language on the other day. What kind of logic is this," the minister was quoted as saying.