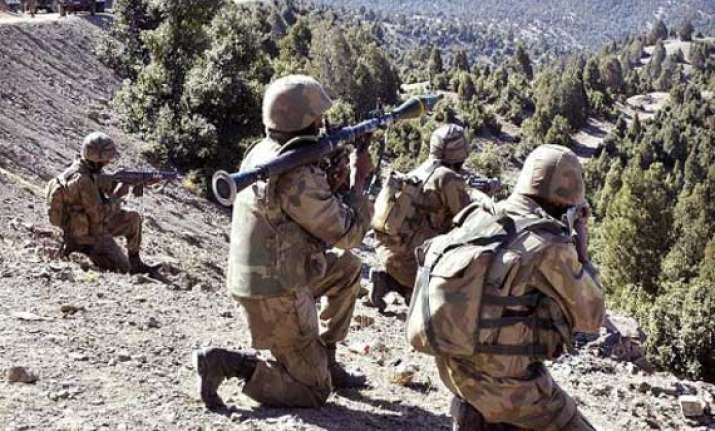 Islamabad: The Pakistani military began ground operations in North Waziristan Thursday to hunt for militant hideouts, a media report said.
The operations, part of military's Zarb-i-Azb initative, started as troops moved into the Miranshah market area, Dawn online reported.
According to military officials, after attacking targets with airstrikes, the forces are now moving into ground areas and clearing hideouts.
Zarb-i-Azb was initiated in the North Waziristan region after terrorist attacks on Karachi's Jinnah International Airport June 8 killed 30 people, including 10 militants.
So far, the operation has seen the elimination of more than 300 militants in airstrikes while many hideouts have also been destroyed.
After the launch of the operation, at least 430,000 people have fled the North Waziristan region into nearby areas of Pakistan as well as neighbouring Afghanistan, the biggest movement of refugees in Pakistan in years.