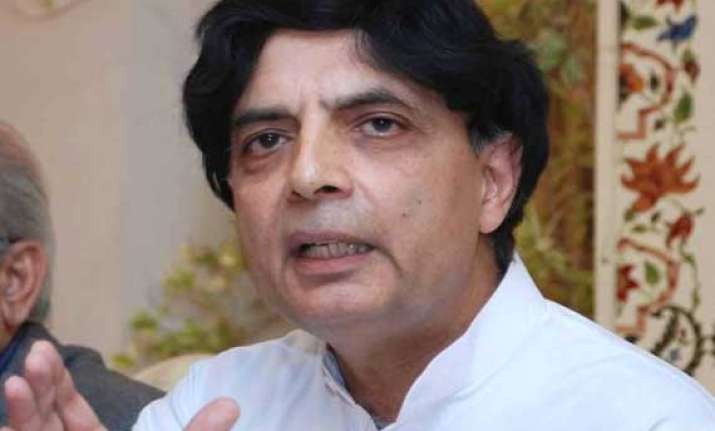 Islamabad: In a major policy shift, Pakistan today unveiled its first ever counter-terrorism strategy under which every terror attack would be met with a military strike on the headquarters of the militants.  Interior Minister Chaudhry Nisar Ali Khan announced the National Security Policy in parliament and said the decision to hit the terrorists' hideouts was consistent with Prime Minister Nawaz Sharif's statement that violence and dialogue cannot go side by side.
He said the government has introduced a "major" change in its policy on terrorism, a day after the Security Policy was approved by the cabinet, ending years of waiting for a comprehensive policy to tackle terrorism and internal security challenges.
"We have made a significant shift in our policy. Now we will react to each and every act of terrorism in the country with an attack on the headquarters of the militants along the Afghan border," Khan said.