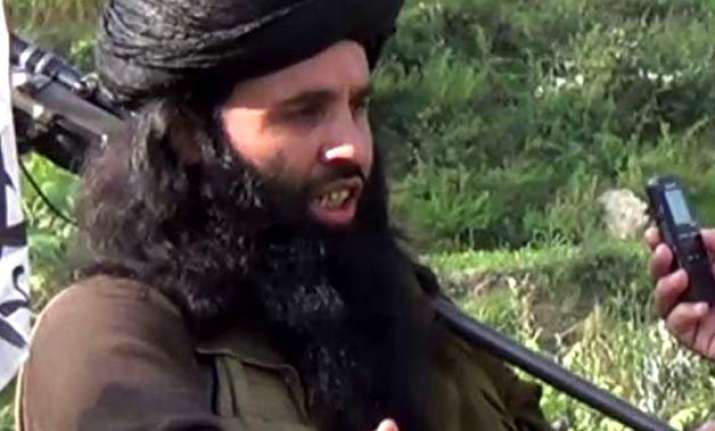 New Delhi: Pakistan's most wanted terrorist and Tehreek-e-Taliban (TTP) chief Mulla Fazalullah was killed in an airstrike near Af-Pak border, media reported.
The terror outfit, however, denied that Fazlullah was killed in any military operation. The spokespersons of different Taliban groups denied any such news.
As reported by Geo TV, TTP spokesman Mohammad Khorasani claimed that reports regarding Fazlullah's death were 'absolutely baseless rumors'.
A spokesman for Taliban splinter group Jamaat-ul-Ahrar also denied the report.
In the aftermath of Peshawar massacre, the Pakistani military has stepped up its offensive against the terrorists.
TTP gunmen had killed over 130 schoolchildren in a deadly attack at Peshawar's Army Public School in December last year.
Fazlullah, who is also known as 'Mullah Radio' for his use of an illegal FM channel to spread extremist propaganda, also ordered the 2012 shooting in Swat that gravely injured schoolgirl Malala Yousufzai – last year's Nobel Peace Prize laureate.
On Saturday, the Inter-Services Public Relations (ISPR), the army's public relations wing, said at least 80 militants were killed and approximately 100 others injured in an operation in Khyer. However, there was no confirmation about his fate from official or military sources.
Military and independent sources also declined to confirm reports of the TTP supremo's death in an offensive in Khyber agency's Tirah valley.