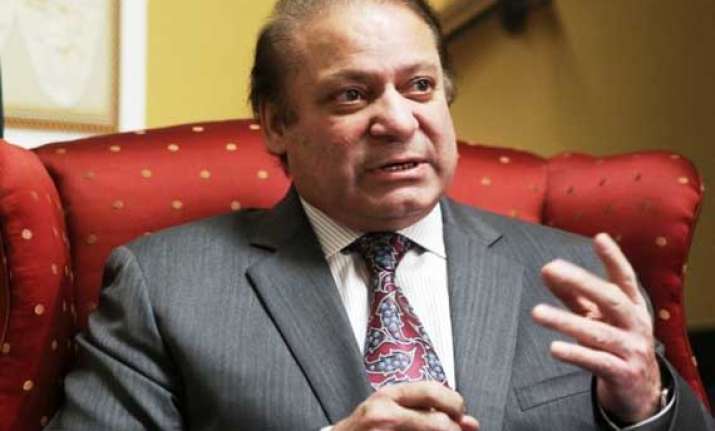 Lahore: Acknowledging that Pakistan is well-equipped to defend itself militarily, Prime Minister Nawaz Sharif on Wednesday said the country should instead concentrate on economic progress.
The premier was addressing a gathering organized to mark the Youm-e-Takbeer. On this day in 1998, Pakistan became world's seventh nuclear power.
"What kind of nuclear power are we if we are still engulfed in darkness instead of light; we have illiteracy instead of education, we have more unemployed people than those with jobs and more terrorism and less peace," the prime minister remarked.
PM Nawaz said his government has been working hard from the very first day to ensure that people eventually have access to uninterrupted power supply.
"We will not stop until we get rid of the curse of load-shedding from this country," he said.
Hopeful about ending the power crisis soon, the premier said his government is in talks with the Chinese leadership to set up more power plants to meet the country's energy demands.
"It is a big achievement that we have laid foundation of various power plants in less than a year since we came to power," Prime Minister Nawaz pointed out.
The premier remarked that he was not just responsible to bridge the current demand and supply gap but also responsible for ensuring that electricity requirement for the next 20 years were met as well.