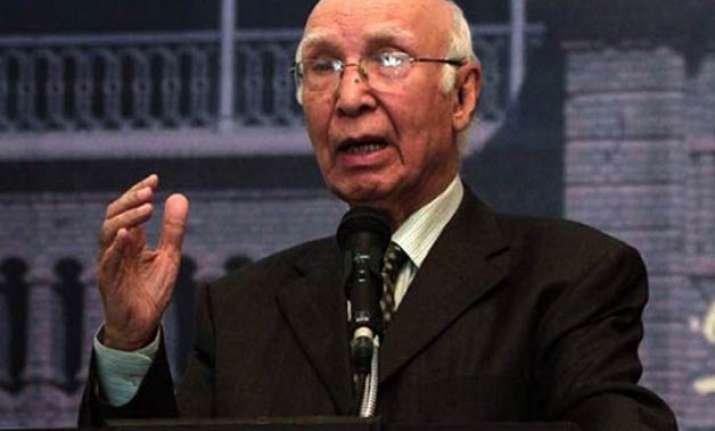 Islamabad: Immediately after cancellation of the National Security Adviser (NSA)-level talks between India and Pakistan, the latter explained to the United Nations its stance on the issue, a media report said on Thursday.
 
A senior diplomat revealed that Pakistan's permanent representative at the UN Maleeha Lodhi was instructed to to discuss the rejection of dialogue by India, Dawn online reported.
 
Indian National Security Adviser Ajit Doval was scheduled to hold talks with his Pakistani counterpart Sartaj Aziz on August 23-24 in New Delhi. The talks were cancelled after Pakistan invited Hurriyat leaders for dialogue before the NSA-level talks.
 
"UN Deputy Secretary General Jan Eliasson was briefed in detail on Monday by Pakistan's permanent representative to the UN Maleeha Lodhi, about India's setting of preconditions for the talks between the NSAs of the two countries which led to the cancellation of the meeting," Dawn quoted a source as saying.
 
The meeting between Lodhi and Eliasson was followed by a statement by UN Secretary-General Ban Ki-moon on Tuesday regretting the cancellation of the talks.
 
Pakistan informed UN that it was India that reneged on the agreement reached by the Pakistani and Indian prime ministers in Ufa, Russia on discussing all issues outstanding between the two countries, the source said
 
Eliasson was also informed that Pakistan decided against sending Aziz to Delhi because it found the Indian condition of not inviting Kashmiri leaders for consultations unacceptable.
Consultations with Kashmiris, who are an integral part of the Kashmir dispute, are essential to evolving a peaceful solution, the UN official was told.
 
During the meeting, Lodhi also raised the issue of ceasefire violations along the LoC and Working Boundary.
 
The violations will be discussed when heads of Indian Border Security Force (BSF) and Pakistan Rangers meet in Delhi from September 9 to 13, according to the sources.