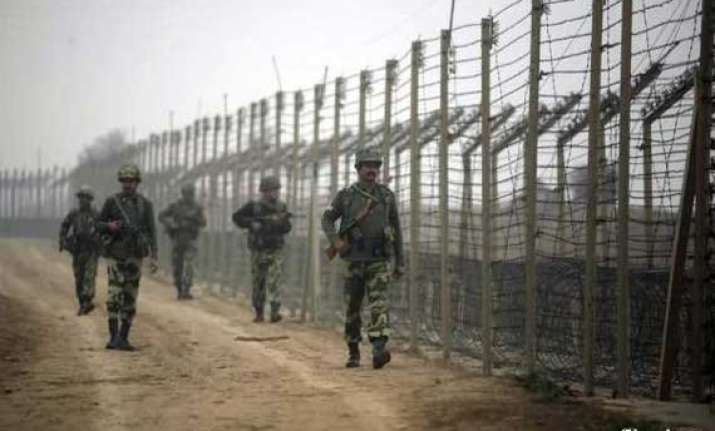 Islamabad: Amid escalation of ceasefire violations along the LoC, Pakistan today accused India of rejecting its efforts to preserve tranquility at the border and asked India to give peace a chance by "restraining" its forces.
Expressing deep concern over the situation along the Line of Control (LoC, Advisor to Pakistan Prime Minister on National Security and Foreign Affairs, Sartaj Aziz said, the "Indian government has not been able to restrain its forces despite strong diplomatic protest by Pakistan." "We call upon Indian government to immediately cease fire and shelling and help us preserve tranquility," he said in a statement.
Aziz claimed that Pakistan government has been exercising "utmost restraint and responsibility" though India have been firing and shelling for a week.
"We also extended a hand of friendship to India. However, with abrupt cancellation of Foreign Secretary level talks, the Indian side has shunned all our peace overtures. We hope that the Indian side would give peace a chance," he said.  
"Ceasefire at the Line of Control and the Working Boundary must be preserved in the larger interest of the region and the peoples of the two countries. We have often called for making full use of the channels available like hotline between DGs MO and Sector Commanders' meetings.  "Unfortunately, all our efforts to secure peace and tranquility on the Line of Control and the Work Boundary have elicited no cooperation from the Indian side.  
"UNMOGIP (United Nations Military Observer Group In India and Pakistan) must also be enabled to play its due role in monitoring ceasefire to secure peace and tranquility on the Line of Control and Working Boundary," Aziz said.  
As per Indian authorities, five villagers were killed and 34 injured on Indian side in heavy mortar shelling and firing from across the International Border and Line of Control in Jammu and Poonch sectors, triggering strong condemnation by India.
Pakistan said four of its nationals were killed in the firing by Indian forces.