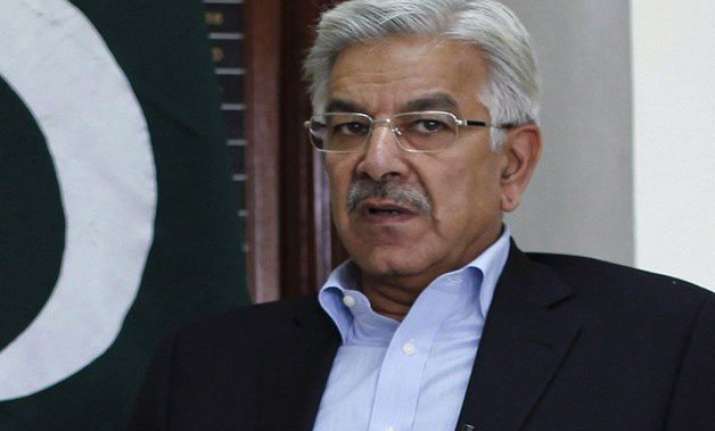 Islamabad: Pakistan's Defence Minister Khawaja Asif has accused India's external intelligence agency RAW of involvement in "whipping up terrorism" in the country.
Asif yesterday alleged that Research & Analysis Wing (RAW) was created to destroy Pakistan and it cannot be taken lightly. Speaking to Geo TV, he went on to allege that the interests of the Taliban and RAW are the same.
Asif also claimed that Balochistan's so called (nationalist) leaders possess Indian passports. He said that if India was actually sympathetic towards Pakistan with regards to the war on terror, it should refrain from creating tension on the border.
Meanwhile, army spokesman Major General Asim Saleem Bajwa said the (Balochistan) issue was discussed during the monthly conference of the meeting of Corps Commanders and principal staff officers in Rawalpindi in the presence of Gen Raheel Sharif.
"The conference took serious notice of RAW's involvement in whipping up terrorism in Pakistan," Bajwa said.
The allegations came nearly a week after Pakistani police claimed to have arrested two supporters of Muttahida Qaumi Movement (MQM) party who, they claimed, were members of RAW and were trained in India.
After the arrests, MQM chief Altaf Hussain in a televised address had sought support from RAW, creating uproar in the country. He had to apologise later. Bajwa said in a statement that both internal and external security was reviewed during the meeting.
"The COAS directed all concerned to intensify intelligence based operations against criminals, terrorists and their abettors in urban areas for enduring peace in the country," army said.