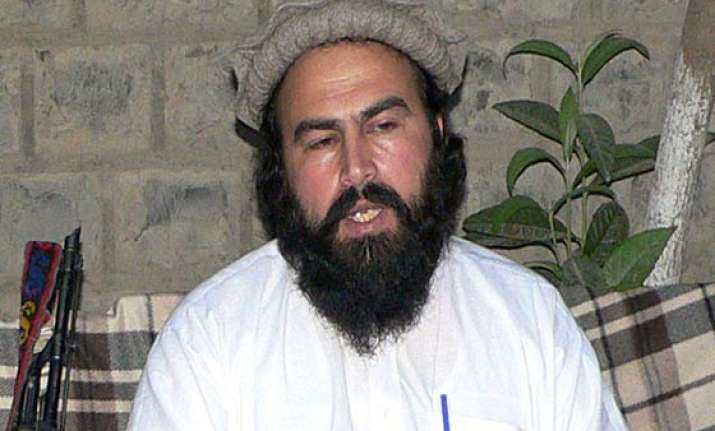 Islamabad, May 10: The Pakistani Taliban added its voice to those of several terror groups who have vowed to avenge the death of Osama bin Laden, saying it would fight with "new zeal" in holy war (jihad) against the West.

Waliur Rehman, the organization's deputy commander, made the comments in an interview with AP on Monday, just days after the Pakistani Taliban claimed responsibility for a double suicide bombing at a police training facility in Pakistan that claimed 90 lives.

The group said that attack was in response to the U.S. Navy SEALs May 1 operation that killed the al Qaeda leader.

The deputy commander of the Pakistani Taliban Waliur Rehman spoke to AP in Shaktoi, in Pakistani tribal area of South Waziristan along the Afghanistan border, on May 16.

The deputy commander of the Pakistani Taliban said the militant group will complete the mission of Osama bin Laden following his death in a U.S. raid.

Though the Pakistani Taliban is known to operate primarily within the Pakistani borders, it has been linked to direct threats against the U.S., including the failed Times Square bombing attempt and the deadly suicide bombing of a CIA base in Afghanistan last year.

"After the martyrdom of Sheik Osama, the mujahideen [fighters] will continue jihad to complete his mission with a new zeal," Rehman told AP.

"We have the same target, program and mission... Our enemies are NATO, Jews and Christians." Another attack today, this one a suicide bombing that claimed as many as 13 lives in Jalalabad, Pakistan, was claimed by the Taliban, according to local media reports.

Separately, in a video obtained by al-Jazeera today, a Pakistani Taliban fighter named Umar Khalid said the group would "take revenge" for bin Laden's death and that the CIA and Pakistan's intelligence service, the ISI, have been added to their "hit list."

"Osama bin Laden has given us the ideology of Islam and Jihad ... by his death we are not scattered. But it has given us more strength to continue his mission," he said, according to al-Jazeera's report.

"It took the Americans 11 years to kill Osama but for us it is easy. We will take our revenge in less than a few months."