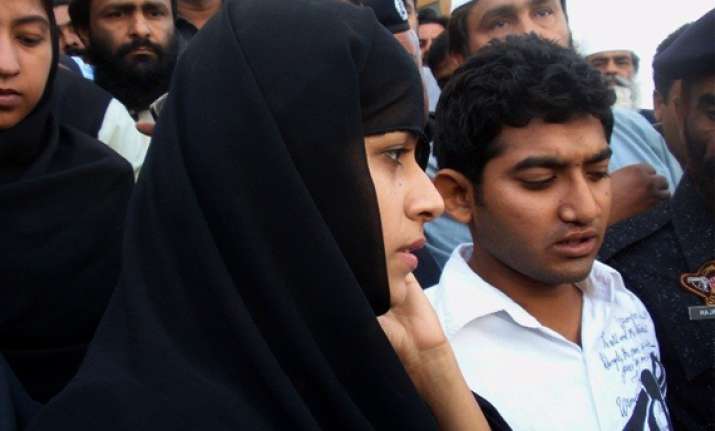 Islamabad, Mar 9: Pakistan's Supreme Court today directed police to trace three Hindu women who were allegedly kidnapped or forcibly taken away in the southern Sindh province and to produce them in court on March 26.

A three-Judge bench headed by Chief Justice Iftikhar Chaudhry directed the Sindh Police chief to take "all necessary steps" for the recovery of the three Hindu women.

The order was issued in response to a constitutional petition filed by the Pakistan Hindu Council.

During the proceedings, Ramesh Kumar, patron-in-chief of the Pakistan Hindu Council, told the bench that Rinkle Kumari of Mirpur Mathello and Lata of Jacobabad had been kidnapped while Pooja Devi of Larkana was forcibly taken away.

He asked the judges to issue directions to the provincial government to recover the women and produce them in court.  Attorney General Anwar-ul-Haq, who appeared on behalf of the government, requested the court to give him some time to seek instructions from authorities regarding the matter. The apex court subsequently adjourned the case till March 26.

In a related development, Rinkle Kumari spoke to reporters at Sukkur in Sindh province and denied reports that she had been kidnapped and forced to convert and marry a Muslim man.

Rinkle said she had chosen to convert to Islam and marry a man named Naveed Shah, and that nobody had forced her into the wedding.

She said she had adopted the name Faryal Shah after becoming a Muslim girl and had "nothing to do" with her parents as she wanted to live with her husband.