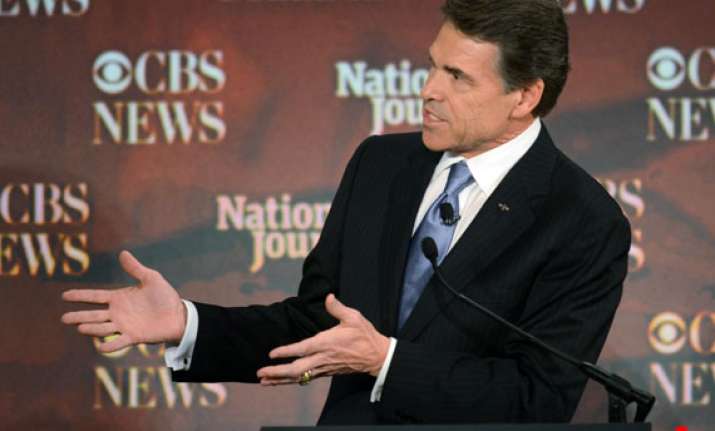 Washington, Nov 13: Republican presidential hopefuls appear to be bitterly divided over Pakistan, with some openly calling for stopping the US aid to Islamabad for its "double game" in the war on terror while others advocating engagement arguing that the country possessed nuclear weapons.

Participating in a Republican presidential candidates' debate on foreign policy, Texas Governor Rick Perry came out with the strongest policy against Pakistan, accusing Islamabad of not being honest with the United States. 

"It (Pakistan) is clearly sending us messages that they don't deserve our foreign aid ... because they're not being honest with us. American soldiers' lives are being put at jeopardy because of that country. It is time for us as a country to say no to foreign aid to countries that don't support the United States of America," Perry thundered.

The Texas Governor accused Pakistan of playing a double game with the US.

"They've been doing this for years. Their political people are not who are in charge of that country. It's the military. It's the secret service. That's who is running that country. I don't trust them. And we need to send clear messages. We need to do foreign aid completely different."

Perry was supported by Newt Gingrich, former Speaker of House of Representatives, who has surged ahead of others in the latest polls of Republican presidential candidates. 

"The fact (is) that the Pakistanis, and think about this, hid (Osama) bin Laden for at least six years in a military city within a mile of their national defence university. And then they got mad at the people who turned him over to us. And we think those are the acts of allies? I think that's a pretty good idea to start at zero, and sometimes stay there," Gingrich said.