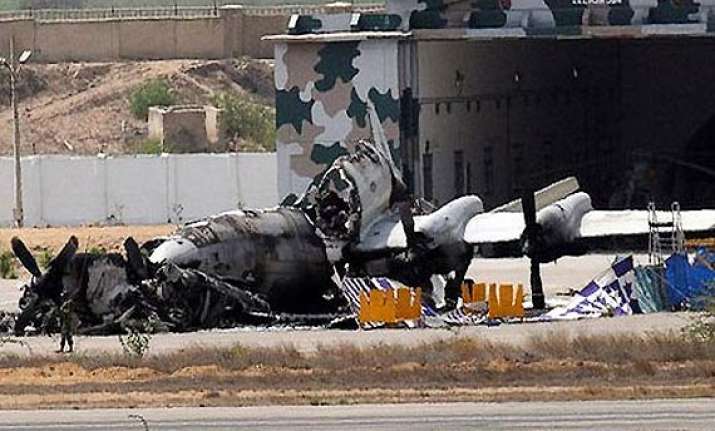 Karachi, May 25: Pakistan Navy has suspended PNS Mehran Base Commander Commodore Raja Tahir and has removed him from his post, Geo News reported.
 
Commodore Khalid Parvez has been appointed the new base commander.

According to the defence sources, Commodore Raja Tahir would remain suspended till the completion of the inquiry into the militant attack on the naval base.

Four navy personnel currently in Adiala prison were also being questioned by the investigation team, the report said.
 
All four of them have been court-martialled. None of them had ever been posted to PNS Mehran Base.
 
Meanwhile, the team investigating the attack on the PNS Mehran base has begun recording statements of navy officers and personnel, Dawn News reported.

The investigation team led by Rear Admiral Tehseenullah had started recording the statements of navy personnel and employees who were on duty on Sunday.

The eight-member team is recording the statements from every employee and officer.

Meanwhile, Pakistan Navy has said that it will make changes in the FIR filed with police  regarding the militant attack on the navar air base.

The Navy officials have said there were some discrepancies and they  may be changed, Geo News reported.

There were conflicts in the statements  given by the Home Minister and the Pak Navy Chief and the FIR filed with the police.

Interior Minister Rehman Malik and Naval Chief Noman Bashir mentioned that there were four to six attackers while the FIR lodged by PN said that the number was 10 to 12.

Such differences  are misleading and have complicated the case, legal experts point out. Now, the FIR will be revised after instructions from above, says the Navy spokesperson.