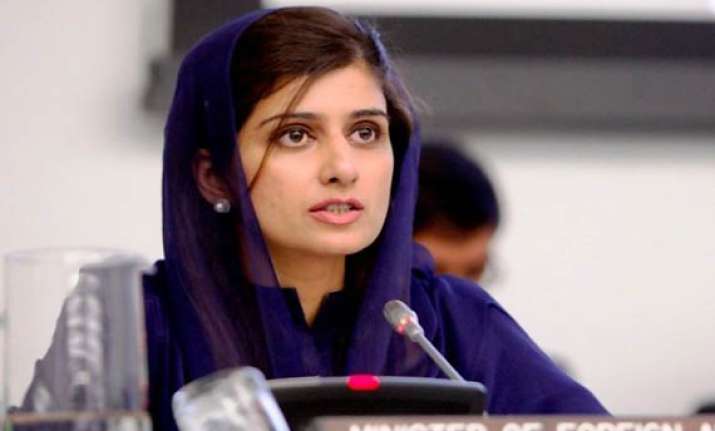 Islamabad, Nov 18: Pakistan has no "hidden agenda" in Afghanistan and only desires a "peaceful and stable disposition" in Kabul that is established through an Afghan-led process, Foreign Minister Hina Rabbani Khar said today.

Khar made the remarks while addressing a joint news conference with her German counterpart Guido Westerwelle after bilateral talks at the Foreign Office.

Westerwelle visited Pakistan for consultations ahead of the Bonn Conference on Afghanistan on December 5.  The onus for a peaceful settlement in Afghanistan lay on the Afghan people and it would be up to Kabul to decide if it wanted Islamabad to play a supportive role in the process, Khar said.

"We're part of the solution in Afghanistan and we're ready to play our due role in improving peace, security and development there," she said.

However, there was a tendency to spread a negative narrative about Pakistan's role in the Afghan peace process, she contended.

Khar claimed this mistrust of Pakistan could be seen more in media than in actual negotiations with other countries.  She said Pakistan was being made a "scapegoat" in the Afghan crisis and was being criticised without any justification.

Pakistan is committed to making all-out efforts to maintain trust, she said.

"We have been pursuing Afghan brothers and are waiting for their signals in this regard," she added.  Referring to the Bonn Conference, Khar said Pakistan would continue to play a constructive role in Afghanistan.

Khar described her bilateral talks with Westerwelle as constructive and positive, saying ties with Germany had substantially improved in the past few years.