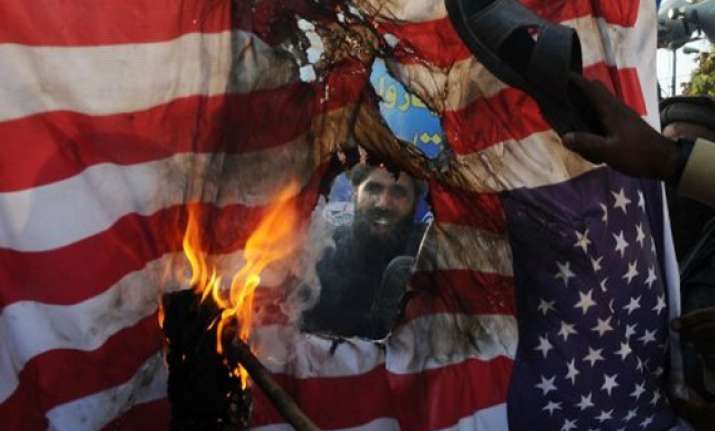 Washington, Jun 22:
US has said that Pakistan government is "deliberately, wilfully and systematically" harassing and obstructing American diplomats in the country, marking a new low in the already strained ties between the two nations.
The harassment and obstruction has increased dramatically and reached "new levels of intensity", said a State Department report, which has urged Washington to take the issue up at bilateral talks with Islamabad.
The department's internal watchdog said the harassment of diplomats had heightened since the May, 2011 US raid on a compound in Pakistan that killed Osama bin Laden and rose further after November Nato airstrike killed 24 Pakistani soldiers, prompting Islamabad to block Nato supply lines into Afghanistan.
"Official Pakistani obstructionism and harassment, an endemic problem in Pakistan, has increased to the point where it is significantly impairing mission operations and programme implementation," said an internal report of the US State Department Office of Inspector General yesterday.  
The 82-page report marked "sensitive but unclassified" described the harassment of US diplomats in Pakistan as "deliberate, wilfully and systematic" and said ending it should be a top priority in talks with Pakistan.  
The report cites the cases of harassments as delays in getting visas, block shipments for aid programme and construction projects, denials of in-country travel request and surveillance and interference with mission employees and contractors.
But extensive parts of the report on the harassment section are blacked out, including all details of specific instances.