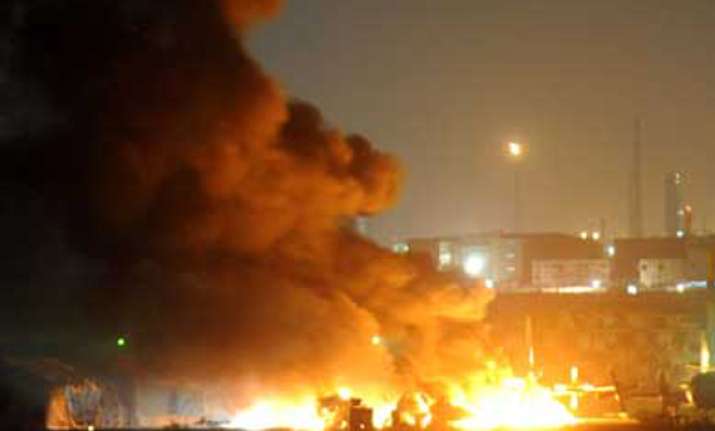 Islamabad, Jan 9: Pakistani authorities failed to protect the Mehran naval airbase in Karachi from a terrorist attack last year despite having knowledge since 2009 of al-Qaeda's plans to attack the National Defence University in Islamabad and naval installations.

Junior naval officer Mohammad Israrul Haq, who was court-martialled, has been given a 15-year prison term for planning a series of attacks on the NDU and important naval installations like the Naval Headquarters in Islamabad, the Dawn newspaper reported today.

According to the officer's confessional statement, al-Qaeda was planning to attack the NDU and hold senior officers hostage to use them to negotiate the release of detained militants.

A group of heavily armed terrorists attacked the army's General Headquarters in Rawalpindi in 2009 and took several military officers hostage.

Despite this attack and the knowledge that similar attacks had been planned, the government and military authorities failed to foil the attack on the Mehran naval airbase.

Journalist Syed Saleem Shehzad, who was kidnapped and killed last year, went missing days after he alleged in an article that al-Qaeda had penetrated the navy.  Mohammad Israrul Haq was sentenced to 15 years' rigorous imprisonment on May 6, 2010 and dismissed from service. 

He served in the navy for 19 years and his last posting was the PNS Zafar base in Islamabad. 

In his confessional statement, which played an important role in his conviction, Haq admitted to meeting al-Qaeda members in Makeen and Angoor Adda in the tribal belt and discussing the location of important naval installations.