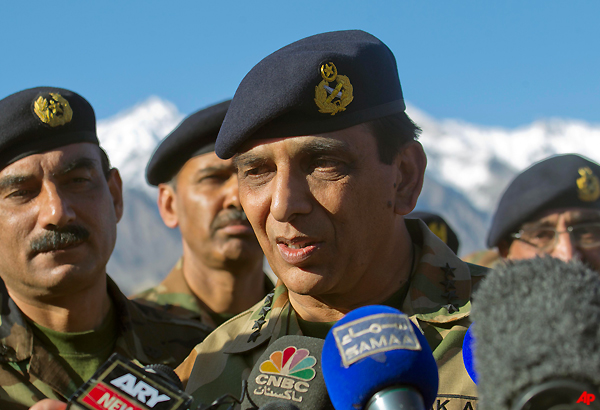 Islamabad, May 1: Pakistan's powerful army chief Gen Ashfaq Parvez Kayani yesterday waded into a standoff between the government and judiciary, saying the country's development and welfare depend on state institutions functioning within their constitutional limits.
The country's Constitution has "clearly defined the responsibilities and functions of national institutions" and it is incumbent on them "to perform their duties within constitutional limits", Kayani said while delivering an address at an event marking the army's Youm-e-Shahada (Day of Martyrs).
In an apparent reference to Prime Minister Yousuf Raza Gilani's conviction of contempt by the Supreme Court for refusing to act on orders to revive graft cases against President Asif Ali Zardari, the army chief said the prime objective of the democratic system is to "ensure the welfare, happiness and increased dignity of the people and the establishment of a balanced society where every person can get justice equally".
"This is the only way which can further strengthen Pakistan's national security," he said during the late night ceremony to honour soldiers killed in the line of duty and while fighting extremists.
The military, he said, believes in a "strong democratic system and its continuation".
At the same time, Kayani touched on the national security situation and said Pakistan is "still in a state of war" despite unprecedented sacrifices made by the people and security forces in the campaign against terrorists and extremists.