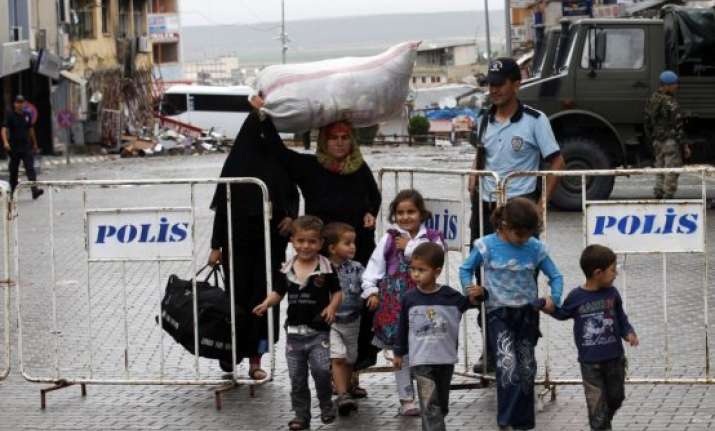 Geneva: The number of Syrians forced to flee their country as a result of the civil war that began in 2011 topped three million on Friday, UN refugee agency said.
Journey out of Syria is becoming tougher as many people are forced to hefty sums ($100 per head or more) at armed checkpoints proliferating along the borders, UN High Commissioner for Refugees (UNHCR) said in a statement.
Nearly half the Syrian population have been driven out of their homes, including around 6.5 million internally displaced people, the statement said.
The UN agency also noted that shifting frontlines in the multisided conflict are driving people out of areas that were previously unaffected.
The situation in Syria "has become the biggest humanitarian emergency of our era, yet the world is failing to meet the needs of refugees and the countries hosting them", UN high commissioner for refugees Antonio Guterres said.