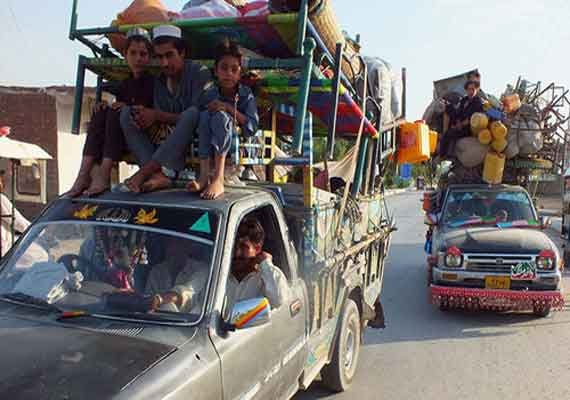 Islamabad: Over 29,000 Pakistanis who fled North Waziristan because of an ongoing military operation are in Afghanistan, authorities said.
Speaking at a media briefing, Foreign Office spokesperson Tasneem Aslam Thursday shared the official figures of those who had migrated to Afghanistan after the start of operation 'Zarb-i-Azb' in North Waziristan in June, Dawn online reported.
"The verified figure we have of Pakistanis who crossed the international border and went to Afghanistan after the onset of Waziristan Operation is 67,120," she said, adding that close to 38,000 have returned.
"The remaining keep moving - because of the easement rights and because they have relatives on the other side," she said.
It is believed that many of those who fled the operation were fighters of the outlawed Tehreek-i-Taliban Pakistan (TTP) and militants belonging to other groups.
Some of these terrorists have set up sanctuaries in Afghanistan's Khost and Paktika provinces.
The army claims that Zarb-i-Azb is still on and has refused to give a deadline for its completion.
Pakistan is still hosting about three million Afghan refugees, the spokesperson said.