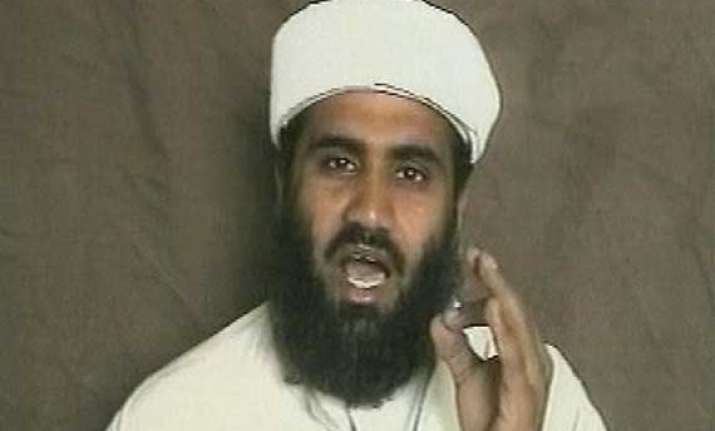 Washington : Osama Bin Laden's son-in-law Sulaiman Abu Ghaith, a Kuwaiti national, was convicted of conspiring to kill Americans at a trial in New York city Wednesday, the media reported.
The 48-year-old clergyman now faces a maximum sentence of life in prison, according to Russia Today.
Federal prosecutors for the US government argued at the trial that Ghaith worked within the top ranks of the terror group and assumed the role of a spokesperson of sorts, appearing in propaganda videotapes released in the wake of the September 11, 2001 attacks orchestrated by Al Qaeda.
Ghaith admitted during trial that he was summoned personally by Osama bin Laden in June 2011, and later took the Al Qaeda leader's daughter as his wife. He also appeared in videos released by the group, including one where he warned Americans that "the storm of airplanes will not abate".
He is the highest-ranking Al Qaeda figure to face trial on US soil since the attacks.
Ghaith "literally sat at Osama bin Laden's right hand," Cronan said, according to the New York Times.
After five hours of deliberating that began a day earlier, on Wednesday morning the jury found Ghaith guilty of all three counts presented by the prosecution: conspiring to kill Americans, providing material support to terrorists and conspiring to provide that support.
The two lesser of the accounts carried only a maximum of 15 years in prison each, but a conviction with regards to conspiring to kill Americans now opens the possibility for Ghaith to spend the rest of his life in confinement. He has not yet been sentenced.
Ghaith was turned over to US authorities a year ago after being arrested by officials in Amman, Jordan.