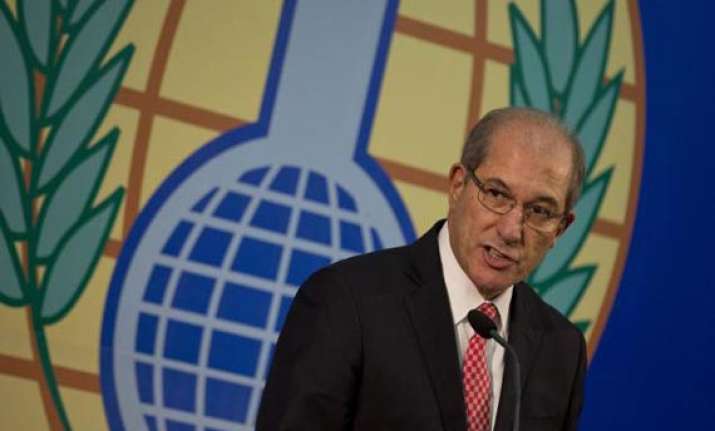 Oslo, Norway : The Organization for the Prohibition of Chemical Weapons has  been awarded the 2013  Nobel Peace Prize winner for its extensive efforts to eliminate chemical weapons.
The organization was founded in 1997 to work towards eliminating chemicals weapons worldwide.
It has been overseeing the destruction of Syria's chemicals weapon arsenal in response to an August chemical weapons attack outside Damascus.
The Norwegian Nobel Committee honored the Hague, Netherlands-based global chemical watchdog
"The conventions and the work of the OPCW have defined the use of chemical weapons as a taboo under international law," the committee said.
"Recent events in Syria, where chemical weapons have again been put to use, have underlined the need to enhance the efforts to do away with such weapons."
With today's announcement, Pakistan's anti-Taliban icon Malala Yusufzai lost out in the race for Nobel Peace Prize this year.