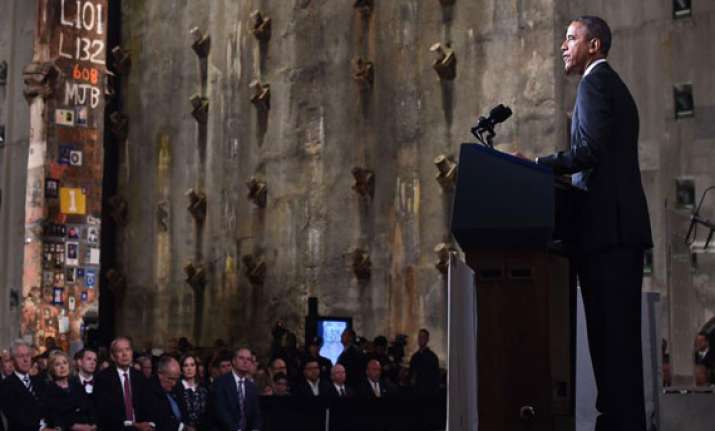 Washington: US President Barack Obama Thursday dedicated a Ground Zero museum commemorating the Sep 11, 2001 terrorist attacks on the site of the collapsed World Trade Towers in New York, a media report said.
Obama, who also went around the National September 11 Memorial Museum with First Lady Michelle Obama, remarked that "nothing can ever break us, nothing can change who we are as Americans", New York Daily News reported.
The event witnessed survivors, rescuers and victims' relatives gathering at Ground Zero.
Dignitaries including former president Bill Clinton and and his wife and former secretary of state Hillary Clinton, and former New York mayors Rudy Giuliani and Michael Bloomberg also attended the ceremony.
Honouring the nearly 3,000 victims of the Sep 11 attacks, Obama said the place is a "sacred place of healing and hope".