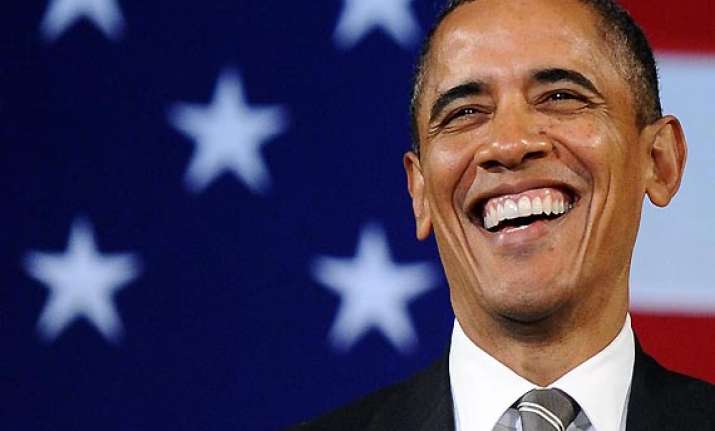 Burbank, California, Aug 7: The US President Barack Obama appeared on NBC's "Tonight" show on Tuesday, laughing and joking with the host Jay Leno.
During his appearance Obama discussed his recent lunch with Hillary Clinton, his rival in the 2008 Democratic primaries.
Clinton, who left the State Department earlier this year, had a post-administration "glow," Obama said.
"You know when folks leave the White House? Like two weeks later, they look great," Obama joked.
Obama was more serious though when explaining why he made an impassioned speech after a Florida jury acquitted George Zimmerman of killing 17 year old African American Trayvon Martin.
"What I wanted to try to explain was why this was a particularly sensitive topic for African American families because you know a lot of people who have sons know the experience they had of being followed or being viewed suspiciously," he said.
The president also used the programme to make his first public comments about Russia's decision to granted temporary asylum to former National Security Agency systems analyst Edward Snowden.
Obama said he was "disappointed" that Russia had defied the White House's demands that Snowden be sent back to the US to face espionage charges.
He said it can be challenging dealing with Moscow because sometimes Russians "slip back into Cold War thinking and a Cold War mentality."
Snowden, is accused of leaking details about highly-secretive government surveillance programmes.
Obama also criticised a new Russian law cracking down on gay rights activism, which Russia says it will enforce when it hosts the 2014 Winter Olympics.