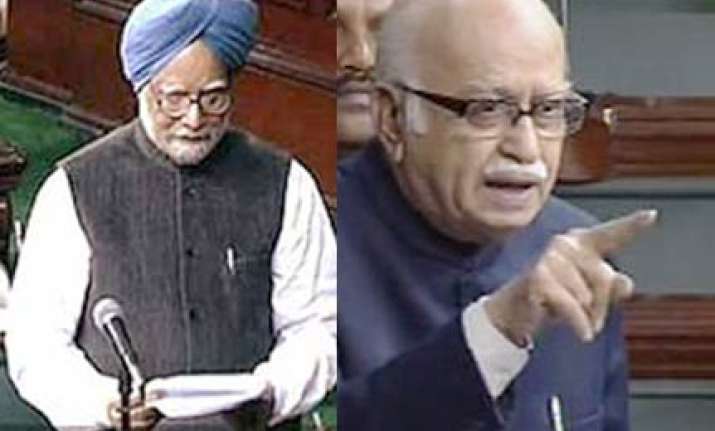 The Prime Minister Dr Manmohan Singh revealed in the Lok Sabha on Wednesday that US President Barack Obama has promised  him several times that there has been no change in US policy regarding India and Pakistan on Kashmir.
Intervening in the debate on Motion of Thanks for the President's Address, Dr Singh told BJP leader L K Advani that what has been attributed to President Obama on Kashmir was not true. Advani had quoted a US magazine to say that  US policymakers were talking in terms of 'the road to Kabul runs through Kashmir'.
'I have been speaking to President Obama several times and he has promised that there is no change in US policy on India and Pakistan on Kashmir', said the Prime Minister.  
When Advani pressed to know what talks were going on back-channel on the Kashmir issue, the Prime Minister replied: "How many times did Jaswant Singh spoke to Strobe Talbott? Was Parliament even once told about those talks between the two? Why are you expecting me to answer your hypothetical questions?"
There were shouts from the ruling benches when Advani quoting a journalist's letter to Election Commission revealed that nearly 450 central and state government schemes and projects involving public expenditure were named after only three political leaders. BJP members shouted 'shame'  over this observation. 
Advani demanded a White Paper on the progress o far in locating Black Money from India locked in Swiss banks. Advani wanted to know whether 50 names of Indians have been received along with detaisl of assets from Leichtenstein.
Advani also warned about any step to allow people from Pak Occupied Kashmir to cross over to Kashmir valley. "I want to warn that this country will not tolerate terrorists from POK to slip into India taking advantage of this measure".