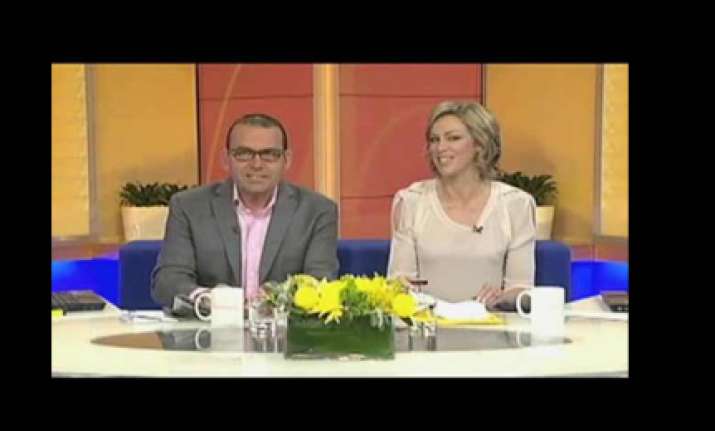 A controversial New Zealand  TV host, who mocked and mispronounced Delhi  Chief Minister Sheila Dikshit's name prompting India  to lodge a diplomatic protest, on Sunday resigned, acknowledging that he had 'crossed the line.'
'I am astonished and dismayed that my comments have created a diplomatic incident. My style is conversational and of course unscripted. I walk the finest of lines and accept that I have inadvertently crossed it from time to time," Paul Henry, already under suspension over a race row involving Indian-origin Governor General Anand Satyanand, said.
In a statement, Henry, who presented 'Breakfast' show on TVNZ, said it was 'no longer practical' for him to do his job and he did not want to be used as a 'lightning rod for racial disharmony.'
"I have apologised twice, and have meant every word. I again apologise to all those who were genuinely hurt by what I said." TVNZ Chief Executive Rick Ellis accepted his resignation, saying the impact on New Zealand's reputation and the bilateral relationship had reached a crescendo.
Prime Minister Key said Henry's resignation has brought 'closure' to the matter. "This episode has been sad and regrettable," he said through a spokeswoman.
"Mr Henry's resignation brings closure to the matter and we should now put it behind us," he was quoted as saying by 'New Zealand Herald. Earlier in the day, he said he did not think the comments would affect international relations.
"People should recognise that broadcasters and commentators say things all over the world, and if we took offence to those comments all the time, we'd cease to have any diplomatic relations. It's what comes out of the government's mouths rather than the broadcasters' mouths that's most important," he said.
Henry, in his statement, said he was grateful 'to the many thousands of people' who had offered their support to him. "I hope they will understand and accept that an extraordinary convergence of circumstances has made this action necessary."
Henry was suspended without pay a few days back after an interview with Prime Minister John Key, in which he questioned whether Governor-General Sir Anand Satyanand was really a New Zealander?
He came under fire again after deliberately mispronouncing Delhi chief minister Sheila Dikshit's name, despite being told to pronounce it correctly.
Following the incident, New Zealand High Commissioner to India Rupert Holborow was summoned by the External Affairs Ministry in New Delhi and handed a formal protest.
Commending Henry's move to resign, Ellis said the TV host had made the decision on his own. If the situation had continued as it had, advertising might have been affected, he said and offered his regrets to the Indian community.
He said he will also be apologising in person to the Governor-General. "The reality is that his comments have split the community and damaged New Zealand's international relationships, and there is no going back from that. "Paul is not the first broadcaster to step over the line, and I expect he won't be the last - but there are factors at play here that have taken things to a unique level," he said.
He said TVNZ had begun reviewing its editorial policies and code of conduct for presenters -- in particular, practices around live broadcasts.  PTI