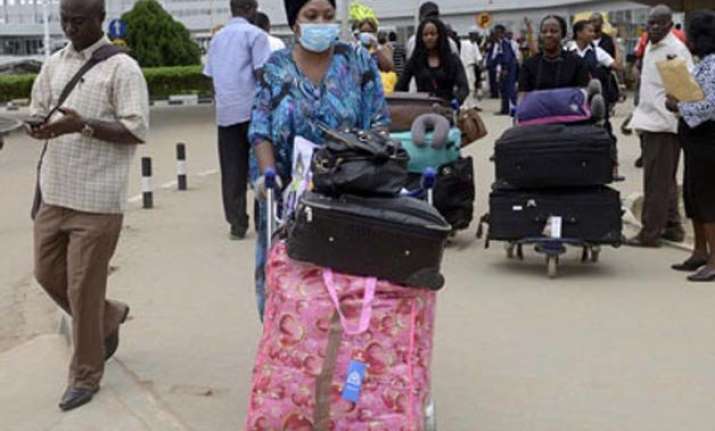 Tokyo: North Korea has lifted severe restrictions on foreign travel it imposed last year to keep the Ebola virus from crossing its borders.
The already isolated country virtually closed its borders to foreigners last October, halting all non-essential visas and requiring those few foreigners allowed in to undergo three weeks of quarantine. The rules applied to diplomats, NGO workers and even senior North Korean officials returning from overseas trips.
One tour company that takes tourists into North Korea, Uri Tours, said on its website that it had been told by the country's national airline that the ban had been lifted.
"We have been informed by Air Koryo that North Korea's borders are now open for travel and the four-month long Ebola travel ban was lifted as of Monday," Uri Tours said.
North Korean media had suggested the Ebola virus was created by the U.S. military for use as a biological weapon.
North Korea's decision to set the restrictions despite the lack of any real threat -- there have been no Ebola cases in Asia and North Korea has very little exchange with the African countries that have been most impacted -- has been a disaster for foreign travel agencies that specialize in bringing tourists to the North.
A statement from North Korea's state emergency quarantine committee said tourists from Ebola-hit countries such as Guinea, Liberia and Sierra Leone, and their neighboring countries would still be placed in the three-week quarantine, while tourists from other countries would be able to enter with routine medical checks.
North Korea had been pushing tourism in hopes of gaining much-needed foreign currency and has over the past few years tried to improve its tourism infrastructure. Last year, it opened its first luxury ski resort and it has announced the establishment of a number of special tourism zones across the country. It is mainly targeting tourists from China, but an increasing number of tourists are coming from the West as well.
The lifting of the restrictions comes too late for one of the year's biggest tourist events.
Officials have already announced that foreigners will not be able to participate in the Pyongyang marathon next month. The marathon was opened to foreign recreational runners for the first time last year and was a big success. Travel agents said they expected hundreds of runners from abroad to join this year, but had to cancel their bookings at the last minute.
Uri Tours said it is waiting for more information to see what the lifting of the ban means for the marathon.
North Korea has also indicated that it will not hold its popular Arirang mass games extravaganza this year. The mass games are another big tourist attraction.