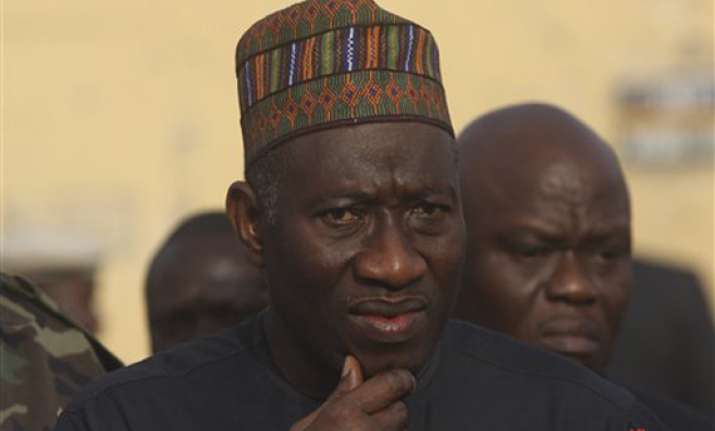 Abuja, Jan 23 : Nigerian President Goodluck Jonathan on Sunday announced that arrests have been made in the coordinated terror attacks, as he visited the northern Kano city hit by the violence that has left over 180 dead including an Indian. 
Jonathan offered his condolences to Emir Ado Bayero, the traditional ruler of Kano - the largest city in Nigeria's mainly Muslim north - and went to the Armed Forces Specialist Hospital where some of the wounded were brought for treatment.  "Some arrests have been made. Some died in the process.

Some were suicide bombers," Jonathan told BBC.  He also met survivors and family members of those killed in the attacks, claimed by Islamic radical group Boko Haram. 
"We are also looking into those areas to make sure that the so-called Boko Haram... those who are encouraging them, those who are sponsoring them, shall be brought to book," the president said, adding that "there must be people who are sponsoring them."

Jonathan assured the international community that "all engaged in the act would be made to face the full wrath of the law."

Meanwhile, the High Commission of India has offered its condolences to the families of slain Indian Kevalkumar Kalidas Rajput and his two Nepalese colleagues and also wished speedy recovery to injured Indians.

"We also wish to take this opportunity to re-emphasise the need for Indian nationals to observe the terms of our Security Advisory issued on January 17 2012. High Commission

also reiterates its earlier advisory and requests Indian nationals to register themselves with the Mission," High Commissioner to Nigeria Mahesh Sachdev said.