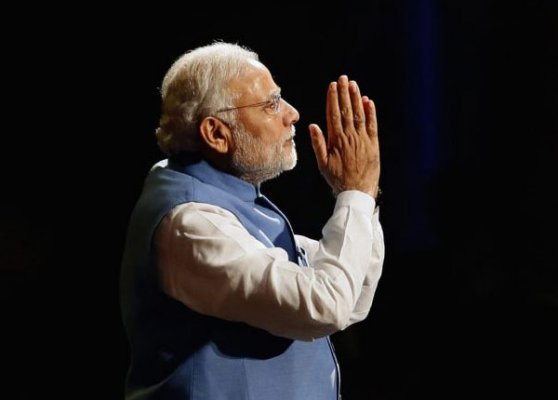 Washington: Praising Prime Minister Narendra Modi for his style of functioning and "determination" for development for all, two of the top US diplomats have said that "a new era" has emerged in India under his leadership.
"It really does feel like a new era in India under Prime Minister Modi. You see the focus on pushing the economy, opening and accelerating it, but you also see it paired with a commitment to greater openness as a society," Under Secretary of State for Civilian Security, Democracy and Human Right, Sarah Swell, told reporters in a media round table at the Washington Foreign Press Center yesterday.
Swell, who returned to US after concluding talks with the leadership of the new Indian government, and meeting members of the civil society and human rights groups, praised the Prime Minister for "effectively taking up the issues related to women, children and other sections of the society and his determination for development for all."
"It (Modi Government) is very hopeful, very dynamic, much more open," Swell told reporters in response to a question.
"I think one of the things that really struck me and that was very gratifying for me in my role as Under Secretary of State for Civilian Security, Democracy, and Human Rights is that PM Modi has opened up for bilateral discussion and for national discussion on many issues that have perhaps not been opened up in the same way before," she said.
Swell said one of the most exciting openings to build on in terms of her visit was Prime Minister Modi's recognition of the central role of women in the future and economy of the country.
Both the countries are involved in discussions about gender-based violence within our own societies and how we can best combat it, she said.
"This is a great example of an issue in which the country, the prime minister and country's desire for economic development coincides with the demand for greater realization of rights of all. It's just tremendously exciting," she said.
"American people have a profound respect for the fact that India stands for democracy, human rights, religious tolerance, pluralism, diversity, rule of law," said Atul Keshap, Deputy Assistant Secretary of State for South Asia.
He said many people in the US had been moved by the Prime Minister's statements, since he took office, about the need for broad-based inclusive growth in India that includes all Indians and ensures a bright future for all.
He also said the US was "very committed" to engage with India as a vital and essential democratic partner that shares its values and perspectives.
"We're very focused on our forward agenda, on engaging across the board with the Government of India in every field of human endeavor, and we will continue to talk about any and all issues as friends," Keshap said in response to a question.