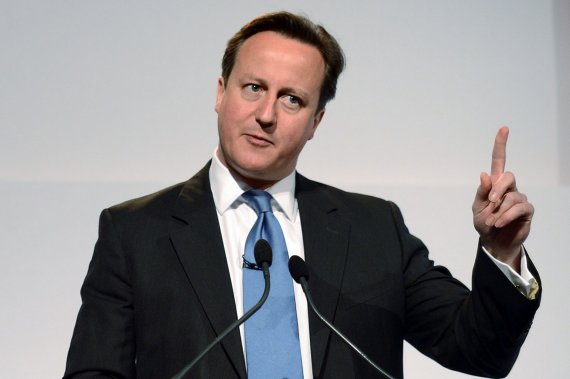 London: British Prime Minister David Cameron on Monday said his country will introduce a slew of measures to prevent terror suspects from travelling abroad, imposing tougher constraints on suspected extremists in the country.
"To confront the threat of Islamist extremism, we need a tough, intelligent, patient and comprehensive approach to defeat the terrorist threat at source," Xinhua quoted Cameron as saying in his address in the British Parliament.
Commenting on the terrorist threat facing Britain, Cameron he said: "We have all been shocked and sickened by the barbarism that has been witnessed in Iraq this summer," including the beheading of American journalist James Foley with the voice of what seems to be a British terrorist" recorded in a video.
The prime minister announced that Britain need to strengthen powers in two key areas to fill specific gaps in its anti-terror armory by "preventing suspects from travelling and dealing decisively with those already here who pose a risk".
"We will introduce specific and targeted legislation providing the police with a temporary power to seize a passport at the border, during which time they will be able to investigate the individual concerned," he said, stressing that "passports are not an automatic right".
He said the Britain has already had powers to deprive dual nationals of their citizenship to stop the fighters returning and bar foreign nationals on the basis of the threat they pose.
"We will introduce new powers to add to our existing terrorism prevention and investigation measures, including stronger locational constraints on suspects under TPIMs (Terrorism Prevention and Investigation Measures)," he said.
Britain has also stepped up its operational response, with a fivefold increase in Syria-related arrests and the removal of 28,000 pieces of "extremist material" from the internet this year alone, including 46 IS related videos, according to his oral statement.
British Home Office Friday announced to upgrade the country's threat level from international terrorism from substantial to severe.
The change meant that a terrorist attack is "highly likely", although there is no intelligence to suggest that one is imminent, according to the Home Office.
Britain will host this year's NATO summit in Wales on Thursday and Friday, with nearly 60 world leaders, 70 foreign ministers, 70 defence ministers and 28 NATO member countries invited.