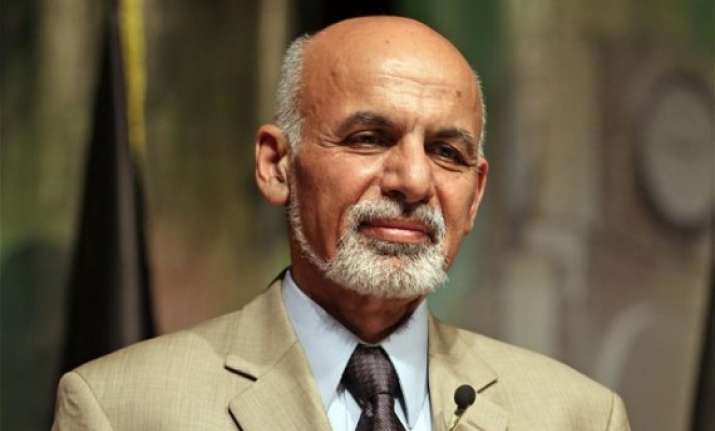 Beijing:  Afghanistan's newly-elected President Ashraf Ghani has chosen China as his first destination abroad after taking over office, signifying Beijing's influence in the war-torn country where the US troops are battling to control Taliban resurgence.
"The visit by President Ghani to China is the first official visit since he took office.
"It is also the first high-level visit between the two countries since the establishment of the new government of Afghanistan. The Chinese side attaches great importance to that," Chinese foreign ministry spokesperson Hua Chuying said on Wednesday.
Former world bank economist Ghani, who succeeded Hamid Karzai, will come to Beijing on a four-day visit starting October 28.
Observers said that it is significant that Ghani chose the communist giant to be his first choice even as the US has significant military presence in the war-ravaged country, which shared a border with China's restive Xinjiang province where the Islamic militants , stated to be trained in Afghanistan and Pakistan's tribal areas, have been staging violent attacks for the past a few years.
Ghani, 65, became president after clinching a power sharing deal with his poll rival Abdullah Abdullah who took over as Afghanistan's chief executive.
China, which is holding talks with neighboring countries India, Pakistan and Russia over the future course of action in the event of US troops leaving Afghanistan, is looking to expand its diplomatic engagement with Kabul by appointing a special envoy for Afghanistan.
China is also expected to step up its investments in Afghanistan.
During the visit, Ghani will be holding talks with Chinese President Xi Jinping and other leaders.