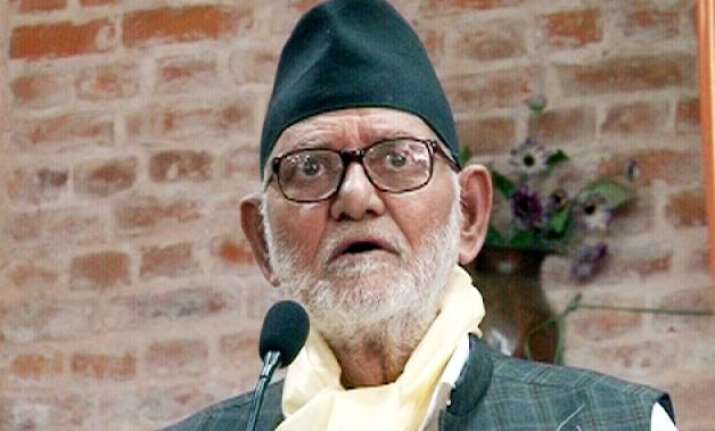 Kathmandu: Nepal Prime Minister Sushil Koirala on Sunday urged the people to donate blood in the wake of the devastating earthquake that has left 2,123 people dead and 4,627 others injured.
"I request all the people to donate blood," Koirala told the media. "All the government employee must also join the rescue operations."
A powerful 6.7-magnitude aftershock jolted Nepal and adjoining areas today, triggering panic among the people, a day after a devastating temblor killed over 2,000 people.
Yesterday, 7.9 quake had hit Nepal and several parts of North India.
Today's aftershock hit at a shallow depth of 10 kilometres at 12:39 IST, according to the US Geological Survey. The aftershock was registered 17 kilometres south of Kodari - 114 kilometres north of here - near the Tibet Autonomous Region of China.
Nepal President Ram Baran Yadav spent Saturday night inside a tent after the powerful earthquake caused several cracks in his office-cum-residence.