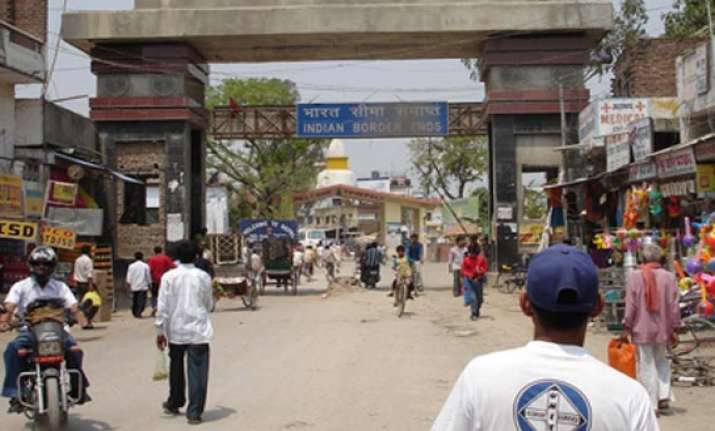 Kathmandu: Nepal has identified 17 types of crimes on its porous border with India, nine of which have links with international gangsters involved in terrorist acts, a report said .
The crimes involving international gangs are related terrorist acts such as bomb blasts and transit of fake currency, Nepalese daily Kantipur reported quoting a report by the Nepalese Home Ministry.
Some of the other crimes include smuggling of drugs and small arms, robbery, abduction, extortion and homicide.
The Home Ministry's finding comes soon after Lashkar-e-Taiba bomb-maker Abdul Karim Tunda and Yasin Bhatkal, a founder of the terrorist outfit Indian Mujahideen, were arrested on Indo-Nepal border in quick succession.  The study revealed that nexuses exist among underground armed outfits of Nepal, India and the international criminal groups.
A team of Nepalese experts recently studied the situation of crime in the border areas, following which a Cross-Border Crime Control Action Plan 2013 was prepared and enforced.  According to the action plan, records of criminal groups active in the border area will be maintained by stepping up coordination among all security bodies.
"Criminal groups always attempt to disrupt law and order situation. It is our duty that we thwart their ill attempt.  Maintaining security of Nepal and reducing cross-border crime is our prime goal," former home secretary of Nepal Govinda Kusum said.
The action plan promises that criminal groups will be traced, trapped and prosecuted, so that they could be discouraged effectively.