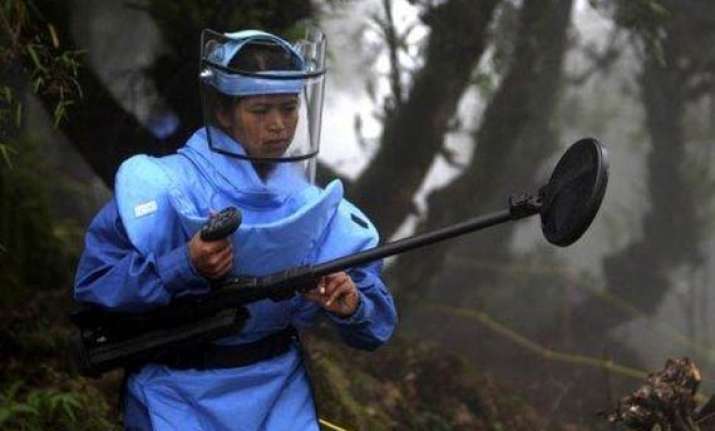 Kathmandu, Jun 15: The United Nations has declared Nepal free of land mine fields after the last of the land mines laid by Nepal's army while fighting communist insurgents were blown up.
 Nepalese Prime Minister Jhalnath Khanal triggered the switch, exploding the land mine planted to protect the main civil aviation tower on the mountains south of the capital, Kathmandu.
 UN official Robert Piper declared the land mine field at Phulchoki the last of 53 areas where the army had planted anti-personnel land mines.
 Piper called it "one more milestone on the road to peace."
 The effort to clear areas where improvised explosive devices, or IEDs, were planted is continuing. AP