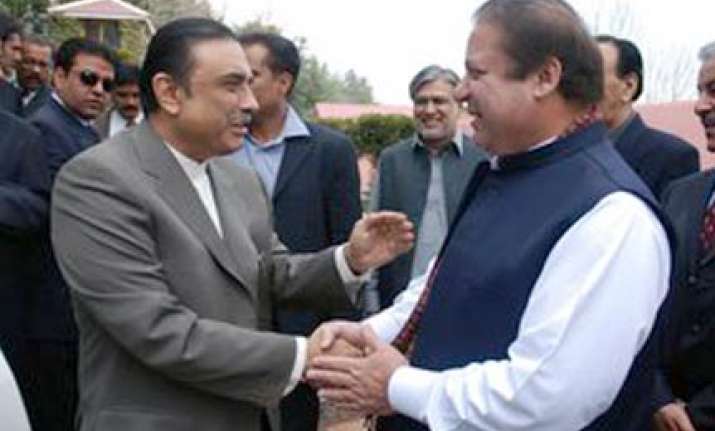 Jammat-e-Islami chief Syed Munawar Hasan on Sunday described PML-N chief Mian Nawaz Sharif and President Asif Ali Zardari as two sides of the same counterfeit coin (khotay sikkey).
Addressing a public gathering here on Sunday, Hasan said that Pakistan's bank would be flush with  money and poverty could be eradicated from the country  if Nawaz
Sharif and Asif Ali Zardari brought their ill-gotten money stashed abroad back to the country.
Both leaders are acting on the dictates of the United States, the rabid antiAmerican and anti-Indian Jamaat leader said, adding that Nawaz Sharif is awaiting his turn now.
"Both these leaders are two sides of a counterfeit coin".
Hasan blamed the International Monetary Fund for making Pakistan impoverished, saying Pakistan is not a poor country, but the IMF is trying to make i