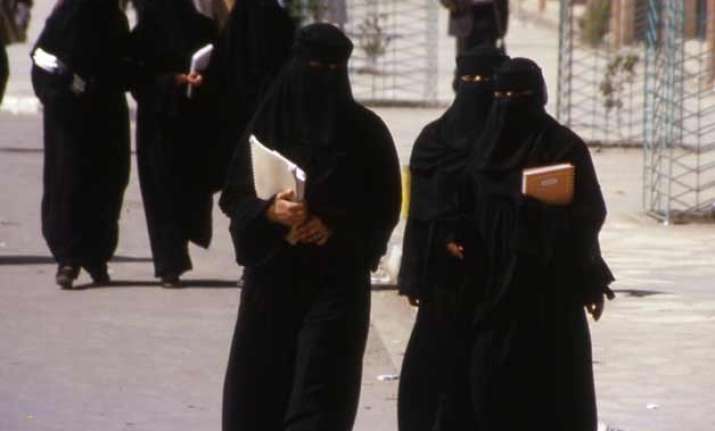 London: British Prime Minister David Cameron has said that Muslim women must learn English language to integrate better into the society and suggested some migrants who cannot pass an English test within 2-1/2 years of arriving may not be allowed to stay.
"You can't guarantee you will be able to stay if you are not improving your language. People coming to our country, they have responsibilities too," he said yesterday.
Cameron said there were 190,000 British Muslim women who spoke little or no English and Britain needed to take on the 'backward attitudes' of some men whom he said exerted damaging control over their wives, sisters and daughters.
"We will now say -- if you don't improve your fluency, that could affect your ability to stay in the UK. This will help make it clear to those men who stop their partners from integrating that there are consequences," he said.
Muslims in England are estimated to be around 2.7 million out of a total population of some 53 million.
The British PM further said that a lack of language skills could make Muslims in Britain more vulnerable to the message of extremist groups.
"I am not saying there is some sort of causal connection between not speaking English and becoming an extremist, of course not," he said, adding that 'but if you are not able to speak English, not able to integrate, you may find therefore you have challenges understanding what your identity is and therefore you could be more susceptible to the extremist message.
Special English language classes for female migrants
He also pledged to fund English language classes for female migrants.
The 20-million pound ($28.5 million) fund will help tens of thousands of women facing social isolation and discrimination and emphasise that Britain has expectations for those who want to live in the country, he said.
"At the moment, someone can move here with very basic English and there's no requirement to improve it over time. We will change that," he added.
Muslim groups slam Cameron
His comments drew criticism from Muslim groups and opposition parties.
Mohammed Shafiq, chief executive of the Ramadhan Foundation, which campaigns for better community relations, accused Cameron of "disgraceful stereotyping".
"David Cameron and his Conservative government are once again using British Muslims as a political football to score cheap points to appear tough," he added.
And Andy Burnham, home affairs spokesman for the main opposition Labour party, accused Cameron of a "clumsy and simplistic approach" which was "unfairly stigmatising a whole community."