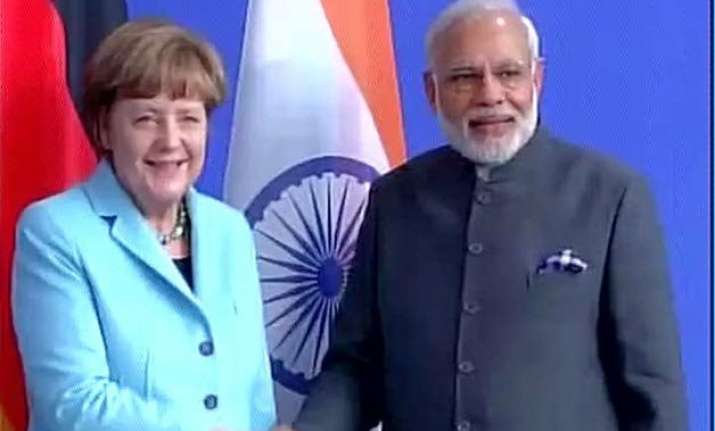 New Delhi: Prime Minister Narendra Modi today demanded permanent sets for both India and Germany  at UN Security Council during his joint press meet with German chancellor Angela Merkel in Berlin. Both the leaders have called for stronger economic cooperation between India and Germany.
Here are the key highlights of the joint statement delivered by Modi:
I want to thank Chancellor for welcoming me and my delegation so warmly.
I want to thank the Chancellor that we spoke about India -Germany bond so openly.
With an open mind we have discussed India-Germany ties.
I believe that eagle of the sky and the lion of the earth can partner together very well.
When India is going on path of "Make in India" its obvious that Germany will be an essential partner on this journey.
Germany is known for skill development, which is a priority area for us. There is a lot we can learn from Germany.
Germany's strength is manufacturing. India's workforce that will be trained in this sector can become the world's workforce.
Renewable energy and energy efficiency is an important aspect, Germany is helping us in that field.
The enthusiasm of Chancellor and the German industry is very encouraging.
We have also discussed international issues in our meeting.
I would want that both Germany and India face the challenge of climate change together.
The direction of Asia Pacific is important for everyone.
I believe both India and Germany should be permanent members in the UNSC and the world will gain a lot by this.
Terrorism needs to be defined. I urge the UN to pass a pending resolution that will define terrorism.
The way the world is sensitive about nuclear weapons, it should be sensitive about terrorism and nations that harbour terrorists.