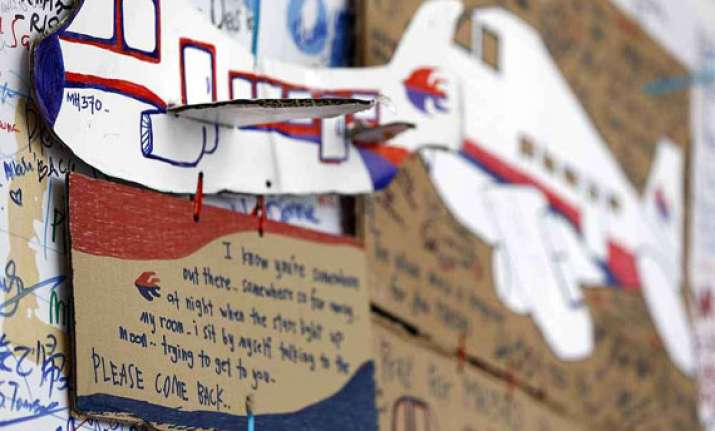 Perth: The first mission of the robotic submarine deployed to locate the crashed Malaysian jet's wreckage has failed to detect any "objects of interest" after its search was cut short as the US Navy today warned the hunt for the plane could take up to two months.
The autonomous underwater vehicle Bluefin 21, a US Navy probe equipped with side-scan sonar, was deployed last evening from the Australian navy ship Ocean Shield to map the floor of the Indian Ocean for the wreckage of Malaysia Airlines Flight MH370.
The mission was aborted early, sending the drone back to the surface before expected after it encountered water deeper than its operating limits of 4.5 km.
"After completing around six hours of its mission, Bluefin-21 exceeded its operating depth limit of 4,500 metres and its built in safety feature returned it to the surface," the Joint Agency Coordination Centre (JACC) which is leading the search said on the 39th day of the hunt for the plane.
Search officials analysed data from Bluefin-21, and found no objects of interest, the US Navy said today.
"To account for inconsistencies with the sea floor, the search profile is being adjusted to extend the sonar search for as long as possible," the US statement said.
"Bluefin-21 was unable to complete its first search mission after six hours, due to breaching maximum operating depth," it said.