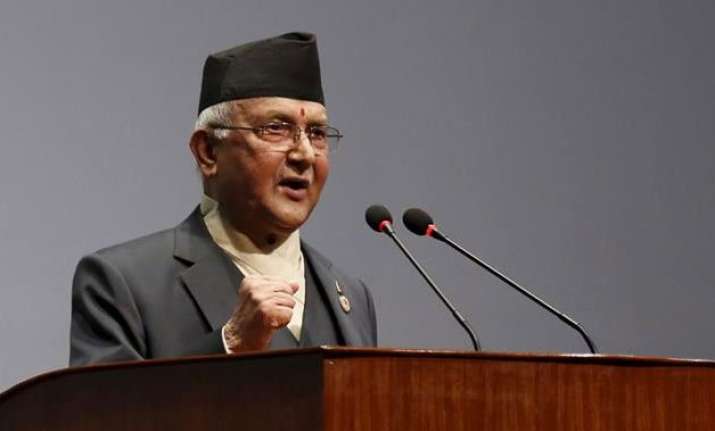 Kathmandu: Nepal's three major parties and the agitating Madhesi front on Friday reached an agreement to form a political mechanism to resolve delineation of provinces under the federal structure of the new Constitution that divides the minority's homeland.
 
Prime Minister K P Oli held a meeting of Nepali Congress, CPN-UML and UCPN (Maoist) besides the United Democratic Madhesi Front (UDMF) during which it was decided to form the mechanism with terms of reference by Sunday, before the premier embarks on his much-anticipated visit to India.
 
The mechanism is likely to forge understanding on settling the state demarcation row within three months.
 
Madhesis, who are largely of Indian-origin, led a nearly six-month-long violent protest over better representation in the Parliament and the federal structure of the new Constitution that divides their ancestral homeland that claimed over 50 lives before being called off unexpectedly.
 
An all-party meeting at Prime Minister Oli's official residence in Baluwatar will discuss the formation of political mechanism and reach consensus.
 
The UDMF has already agreed to assign the political mechanism to come up with a detailed report on delineation of provinces in three months after being endorsed through the House.
 
Oli has intensified meetings with the political parties for a deal with the agitating Madhesis in hopes of sending positive vibes to the international community ahead of his first trip overseas, local media reported.
 
As part of the preparation, Finance Minister Bishnu Paudel has already visited India to create conducive environment for Oli's imminent visit.