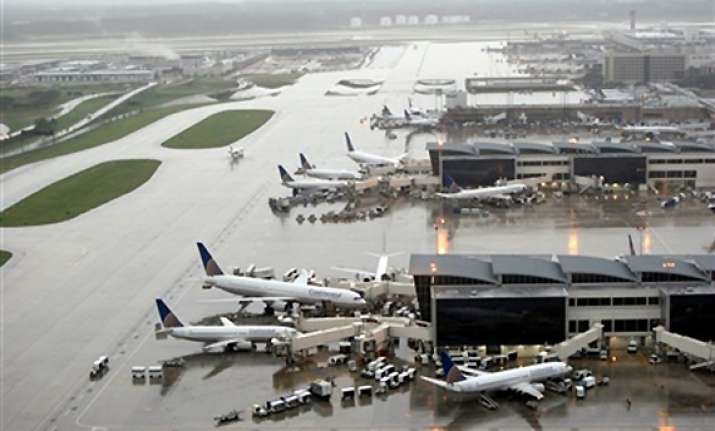 Houston (Texas), Mar 10: Lightning struck four commercial airliners near both Houston airports, but the crews were able to land safely, officials with the Federal Aviation Administration said on Friday.

The FAA said two of the flights reported lightning strikes shortly after takeoff from Bush International Airport while the others were hit prior to landing at Hobby Airport, Houston Chronicle reported.

The four flights were hit within about two hours of one another from the heavy thunderstorms that pounded the Houston area.

"We will investigate, along with the airlines, and have a report on it," FAA spokesman Tony Molinaro said.

United Flight 1007 was flying to Bogota, Colombia, when the pilot reported the strike about 5 p.m. and turned back to Bush Intercontinental.

The Boeing 737 with 124 passengers landed without incident, officials said.

"The passengers were put on a different aircraft. That aircraft has since departed and is on its way" to Bogota, United spokesman Mike Trevino said.

ExpressJet Flight 4637, bound for Mobile, Ala., was hit about 35 miles northeast of Houston.

"The pilot decided to return back to Intercontinental and landed safely," said Molinaro.

According to the FAA, two flights from Atlanta to Houston - Delta Flight 1832 and AirTran Airways Flight 297 - were struck by lighting about 6 p.m., just prior to their arrival. Both landed safely without incident, officials said.

The Delta flight had 141 passengers and a crew of five, the airline said in a statement.