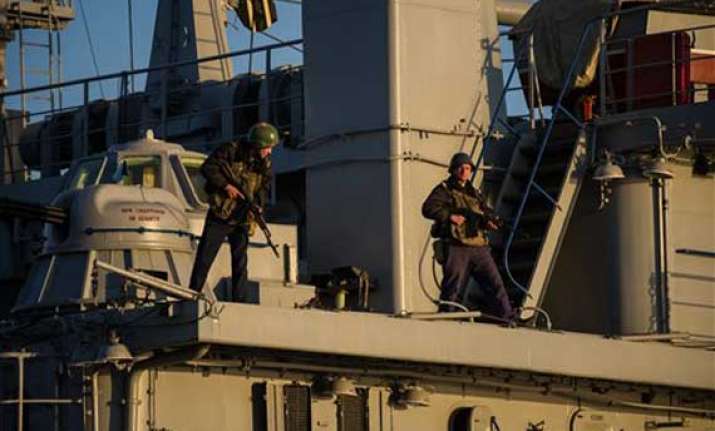 Kiev, Ukraine:  Russia pressed hard Monday for Ukrainian politicians to return to the Feb. 21 agreement that promised to create a new unity government which would rule until an early election no later than December.
But the proposal seemed to be a non-starter as diplomats met in Brussels, Kiev and Geneva and warnings about the dangers of Russia's military actions were issued from a host of European capitals.
On the ground, Russian troops controlled all Ukrainian border posts Monday in Crimea, as well as all military facilities and a key ferry terminal, cementing their stranglehold on the strategic Ukrainian peninsula.
They also demanded that the crew of two Ukrainian warships immediately surrender or be stormed and seized, according to Maksim Prauta, the Ukrainian defense ministry spokesman.