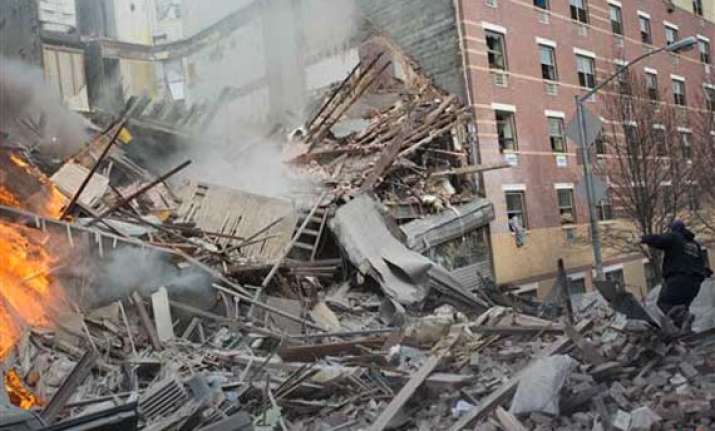 New York: An explosion has leveled two New York City apartment buildings, killing two women and injuring 17.
The New York Police Department says two women died in the Harlem blast.
A utility company says a resident in a nearby building reported smelling gas shortly before the explosion Wednesday morning.