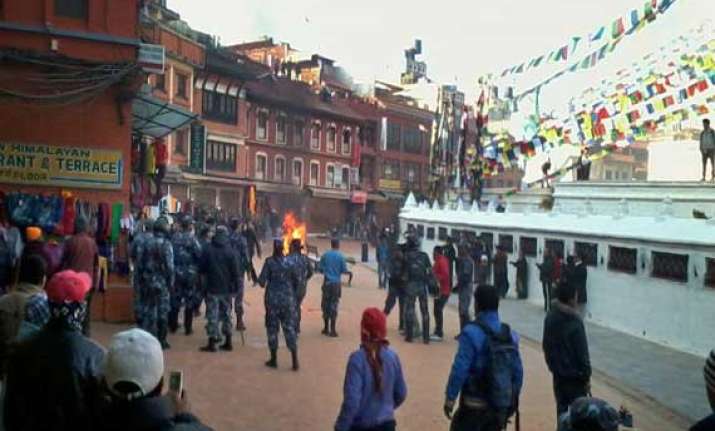 Kathmandu: Nepal has beefed up security in sensitive areas in and around the capital to prevent any anti-China protests as Tibetan exiles prepare to mark the 55th anniversary of the failed uprising in Tibet.  
The move comes in the wake of media reports that some Tibetans in Kathmandu planned to carry out self-immolations to protest against Chinese rule in Tibet.
"We have tightened security to stop any untoward activity by the Tibetan refugees here," said Deputy Superintendent of Police at Kathmandu Metropolitan Police Circle Arjun Chand.  
"Security personnel have been deployed in highly sensitive areas such as Chinese Embassy, Chinese Visa office," Bouddhanath Stupa and Swyambhu Stupa in Kathmandu, he said.  
"We will not allow any activity in our territory that would undermine the interest of any of our neighbours," Nepal Police spokesperson Ganesh K C said.