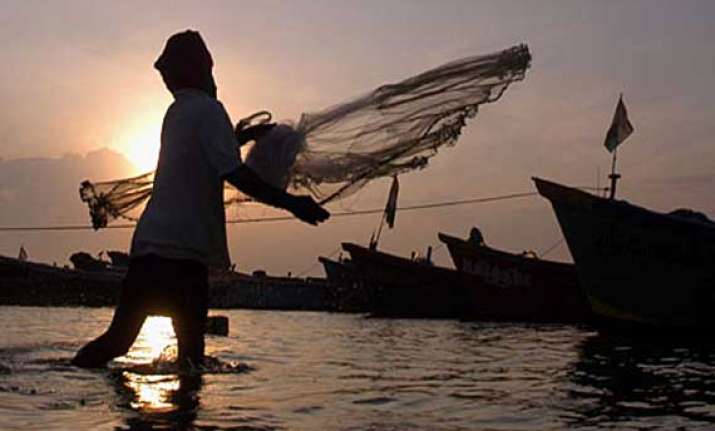 Colombo: A Sri Lankan court today ordered the release of 42 Indian fishermen, arrested for allegedly poaching in Lankan waters, ahead of bilateral talks here tomorrow to resolve the fishermen issue.  
"42 of them were released today", Sri Lankan fisheries ministry spokesman Narendra Rajapaksa said.
The release ordered by a judicial magistrate at Oorkavalthurai, came ahead of talks to be held tomorrow here between the Indian and Lankan fishing delegations.  
It is the continuation of the bilateral talks that began in New Delhi mid January.
The remand was extended four times before they were released today.
Rajapaksa said the Indian delegation of 17 fishermen and 11 officials are to arrive midnight tonight and that Sri Lanka will field a similar numbered team.  
Commenting on the talks to be held tomorrow, the Sri Lankan deputy minister of fishing Sarath Kumara Gunaratna alleged that Tamil Nadu government had encouraged their fishermen to continue bottom trawling despite the agreement reached at the talks to stop it.
"We are trying to settle the issue with the Indian central government through diplomatic channels", Gunaratna said.  
Sri Lanka had seized some 40 Indian fishermen and over 160 fishermen despite the agreements reached at talks held in Chennai in January.