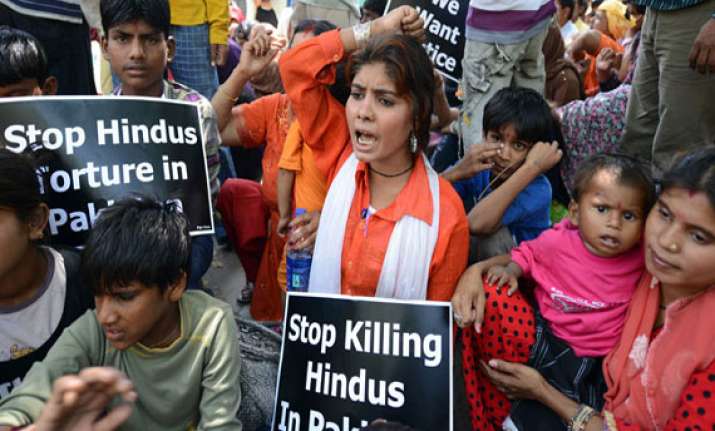 Karachi: Pakistan's Hindu minority is angered by "forced conversions", with leaders of the community saying girls as young as six years were being pressured to change their religion.
"Can you accept your daughters being forcibly married to Hindu men?" said Raj Kumar, whose niece Rinkle Kumari was allegedly forced to convert and marry a Muslim man in 2012.
Rinkle's case made headlines and was even taken up by the Supreme Court.
Speaking at a seminar at the Karachi Press Club yesterday on the theme "Hindus in Pakistan - issues and solutions", Kumar called six-year-old Jumna on to the stage and said she and her 10-year-old sister Pooja would have been forced to change their religion if the media had not raised their case.
"What do children as young as Jumna and Pooja know about Islam and their own religion, for that matter, that they'd want to convert? This is the height of injustice," Kumar was quoted as saying by the influential Dawn daily.