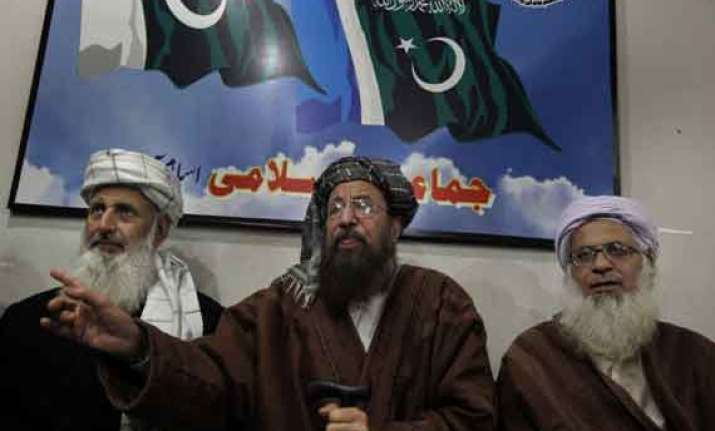 Islamabad: Two negotiators representing the Pakistani Taliban in the peace talks with the government have met the militant leadership in the lawless North Waziristan Agency and briefed them about the first round of talks.  
Jamaat-e-Islami leader Mohammad Ibrahim and Jamiat Ulema Islam-Samiul Haq group spokesperson Maulana Yousaf Shah flew to North Waziristan yesterday in a government helicopter.  
Local media reports had contradictory information about what transpired during the meeting.
While some said the Taliban has not put forward any demands, TV channels reported that they sought the release of jailed militants and talks being held under the 'Sharia'.  
There was no independent confirmation about the reports.  
The two negotiators first met with the political agent in North Waziristan and then left for an undisclosed location to meet with the Taliban leaders.
It is expected that the two will return here later today after which the picture woule be clear on Taliban's demands.