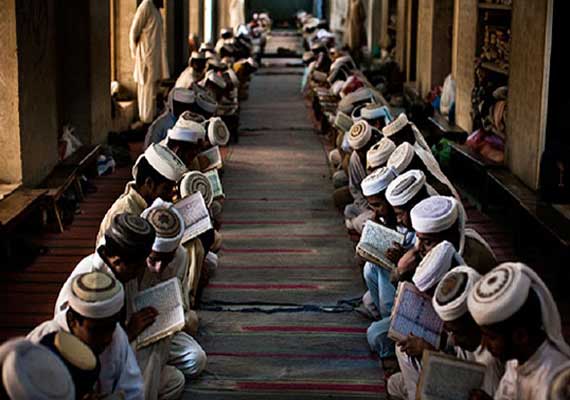 Islamabad: Pakistan's National Assembly today passed a resolution asking the government to take steps to introduce contemporary subjects in madrasas to improve their education system.
Minister for Religious Affairs Sardar Muhammad Yusuf, speaking on the resolution, said the government is consulting with Ittehad-e-Tanzeemat-e-Madaris to bring reforms in the seminaries.
He said over 8,000 seminaries are already providing contemporary education and the government is ready to facilitate other seminaries to introduce contemporary subjects in their curricula.
Negotiations are being held with the stakeholders to establish a Regulatory Authority for seminaries, said Yusuf.  
Under Pakistan's first National Security Policy, the government plans to bring all of its madrassas under the national education system within one year.  
The House also adopted another resolution urging the government to impose immediate ban on telecasting of "immoral programmes" by private and public TV channels.