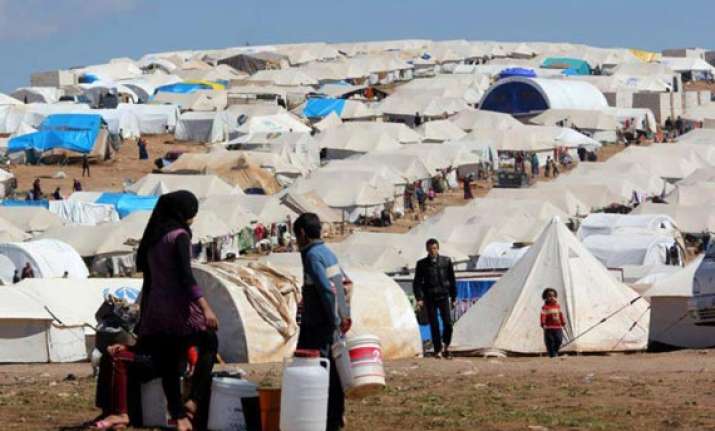 Amman: Jordan on Tuesday said the overall number of Syrian refugees in the country reached 591,176 since the start of the unrest in Syria three years ago.
The government said a total of 136,952 refugees live inside refugee camps, while the rest are spread around Jordanian cities and towns, Xinhua reported citing state-run Petra news agency.
On Monday, a total of 516 Syrians fled into Jordan to escape the increasing violence in their country.
The Jordanian government said it would continue to provide services for Syrian refugees in the country, while urging international agencies to increase aid to help Jordan deal with the growing influx.