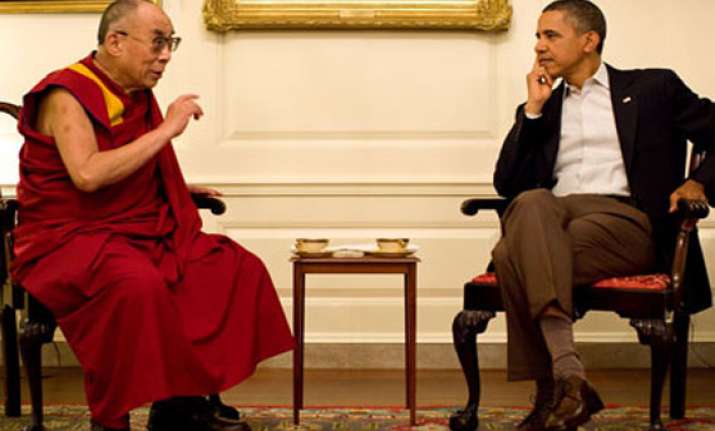 Washington/Beijing: Hours before US President Barack Obama's meeting with the Tibetan spiritual leader Dalai Lama at the White House, China today demanded its immediate cancellation, warning that the unjustified interference in its domestic affairs will cause "great damage" to bilateral ties.  
US National Security Council spokesperson Caitlin Hayden yesterday announced that President Obama "will meet the Dalai Lama in his capacity as an internationally respected religious and cultural leader" on Friday.
The White House announcement drew sharp reaction from China, which has long opposed foreign dignitaries meeting with the 78-year-old Dalai Lama who fled to India in 1959.  
"We urge the United States to take China's concerns seriously and not to facilitate or offer occasion for the Dalai Lama to conduct anti-China secessionist moves," Chinese Foreign Ministry spokeswoman Hua Chunying said in a statement.  
"China is greatly concerned about the meeting, and has lodged solemn representations to the US side," Hua said.