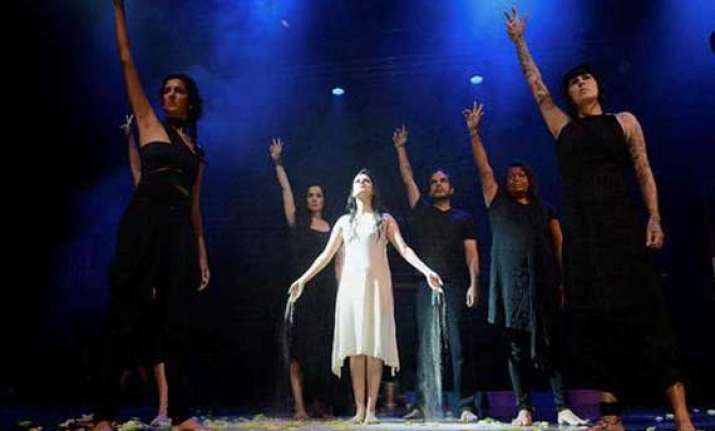 London: After its UK premiere at the prestigious Edinburgh Fringe Festival last year, a play based on the brutal gang rape of a para-medical student in Delhi has opened in London.
'Nirbhaya', a dramatisation of the true events that took place on the night of December 16, 2012, has been created by internationally acclaimed playwright and director Yael Farber.  
"India is where the play comes from. The revolution on the streets (following the student's death) is exactly the spirit that the play captures. It is a protest against the conspiracy of silence," says actress and producer Poorna Jagannathan, who had contacted Farber in the aftermath of the incident that triggered worldwide protests.
The play, which bagged the Amnesty International Freedom of Expression Award 2013 after its opening in Scotland, will have a short run at the Southbank Centre in London until March 12.
It will then travel to Mumbai, Delhi and Bangalore over the coming months. Funds for the tour were crowd-sourced through the Kickstarter scheme and supplemented by grants from the British Council and Oxfam.