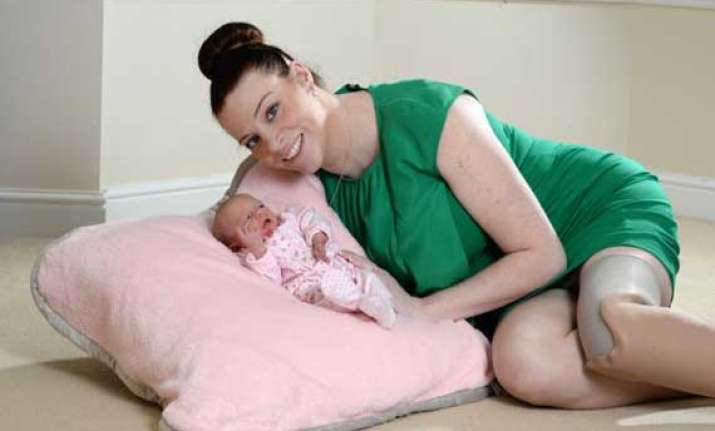 New Delhi: Hanna Campbell, British army corporal was the luckiest person on earth when she gave birth to a baby girl after being shot in stomach, losing her leg and blinded in a war in Iraq.

Campbell, was 29 when she almost escaped from death in on sentry duty in Basra, Iraq.

An insurgents' mortar hit the building she was guarding.

The incident left her lose a limb, partially blinded in one eye as reported by dailymail.